About Lysmask Innovation AB
In 2010 Dr Mats Ericson founded Lysmask Innovation AB after 20 fruitful years in Swedish industry and academia focusing on R&D in different segments.
At present the in-house staff consists of Dr Mats Ericson. However, with his extensive network from different diciplines, based on 25 years of active industrial R&D-work, we may offer solutions to more complex problems and higher capacity needs.
Your improvements – our focus
Shorter time to market, lower total cost, higher production efficiency etc. are all desired results from a project. We can help you with this, either through actions within your organisation or as external advisors and support.
We help you to improve, and improve your profitability.
Profitable long term partnership
The methods are improvements in Innovation, R&D and Production. The vision is that Lysmask Innovation AB becomes your long term partner for your profitability improvement.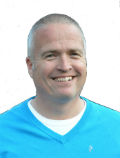 Management of industrial research and development
Management of projects
Management of intellectual properties rights portfolios
Developments of materials, products and manufacturing processes
Improvements in industrial processes through World Class Manufacturing methodology/principles
Material science specialist in polymer based materials (plastics, composites and rubbers) at PhD-level, with 25 years of industrial experience.
Market analysis for new products and innovations
Personal coaching and mentorship
Board assignments
Innovation (co-inventor of 16 patents)
2009–present
Consultant in own company (Lysmask Innovation AB), offering industries improved profitability through improvements in Innovation, R&D and production
2013–2014
Manager Research & Development for Tarkett AB in Ronneby, Sweden
2007–2009
Research & development Director for Roxtec International AB in Karlskrona, Sweden
2004–2007
Manager Research & Development for Aura Light International AB in Karlskrona, Sweden
2000–2004
Managing Director for Industrial Development Centre in Olofström AB, in Olofström, Sweden
1997–2000
Research & Development manager for Volvo Cars Corporation in Olofström, Sweden
1993–1997
Assistant Professor at Division of Polymer Engineering at Luleå University of Technology
1992–1993
Post-doc position at Department of Mechanical Engineering, Linköping University, Sweden
1987–1992
PhD-student at Department of Mechanical Engineering, Linköping University, Sweden
Roxtec International AB
Swedish Chemicals Agency (Kemikalieinspektionen)
Sweco Environment AB
Deflamo AB
Wallenberg Wood Science Center (KTH and CTH)
Tarkett AB
Hempel A/S
ABB AB/ High Voltage Cables
Cefur, Centre for research and development in Ronneby
Riflex Film AB
Nelson Garden AB
Kreol of Sweden AB